В теме 0 ответов, и 1 участник, последнее обновление сделано пользователем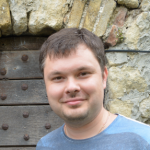 Андрей Томин 4 г, 3 мес. назад.
Показан 1 пост - от 1 до 1 (всего 1)
Автор

Сообщения

Андрей Томин

Подписчик

About Us

Inspectorio is a Software-as-a-Service (SaaS) network platform focused on improving the quality inspection and compliance industry. Through the use of our operating system we embrace the power of collaboration, as well as its critical role in an effective production chain. Utilizing the best in class technology, members within an ecosystem are able to connect and exchange data within one central location, resulting in increased efficiency, transparency, and accuracy.

Founded in the United States of America in 2016, Inspectorio is headquartered in Minneapolis, with R&D labs in Ho Chi Minh City, Vietnam and Minsk, Belarus in addition to office in Hangzhou, China.

We are proud to provide our technology to leading retailers and brands around the globe such as Target, Kohl's, SGS, American Eagle, and many more.

Get to know more about our world class team and our company values by visiting our careers page at: https://www.inspectorio.com/careers/

Direct the requirements development for applying technology to satisfy business needs.
Critically evaluate information gathered from multiple sources, reconcile conflicts and decompose high-level information into details
Work with Architects, Technical Leads and other technical roles to design optimal solution
Document business and system requirements clearly, comprehensively and make ensure everyone can easily understand
Proactively communicate and collaborate with external and internal stakeholders to analyze information needs and functional requirements and deliver the needed artifacts (i.e., functional requirements, business requirements document, use cases, GUI and screen and Interface designs).
Develop functional specifications and system design specifications
Follow development progress, support clarify requirement to development team and facilitate to help deliver products successfully
Assist in quality assurance, provide significant contributions in the testing and debugging of new software or enhancements to existing software

Requirements

Minimum 2 years in IT as Business Analyst
Cross-functional team management experience
Excellent written and verbal communications skills in English
Strong experience with writing Functional specification, describing UX, visual modeling skills (diagrams and flows), designing wireframes, explaining business rules
UI-UX optimization, information architecture and database design skills is required
SaaS product metrics experience is a plus

Employee Benefits

Clear business goals, opportunity to make world better
Competitive salary
Cool office in the heart of the city
Medical care and support
Corporate 24/7 gym membership at the same building
Corporate car parking beside the office
Corporate accounts on Udemy and Safari Books Online
Participation in professional conferences

Автор

Сообщения
Показан 1 пост - от 1 до 1 (всего 1)
Вы должны авторизироваться для ответа в этой теме.