В теме 0 ответов, и 1 участник, последнее обновление сделано пользователем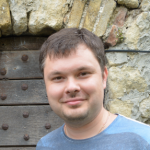 Андрей Томин 5 г, 10 мес. назад.
Показан 1 пост - от 1 до 1 (всего 1)
Автор

Сообщения

Андрей Томин

Подписчик

Who we are

WorkFusion is a software robots company. We use AI to help large companies do with technology what they did before with people.

3rd among Top 10 FinTech Companies to Watch in the World
2015, 2016 SIIA CODIE Award winner
2016 Gartner Cool Vendor in Smart Machines
Highest in Vision and Capability for RPA according to Everest Group
Forrester top 10 hot AI Technologies

What we do
Imagine the expanse of human talent within a mega-bank, a huge insurance company or a giant healthcare organization: 20,000 super smart people spend half of their days hunting for information, categorizing and extracting documents, PDFs and websites, and keying the bits that matter into a structured format like an Excel spreadsheet. It's drudgery, and it saps their capacity for more creative, revenue-generating work. Born of a research project at MIT CSAIL, we've built a platform that unobtrusively watches their efforts, finds patterns in huge volumes of data, and uses robotics and machine learning to automate the routine work. The smartest companies in every major industry use WorkFusion to improve workforce engagement, drive operational agility, and improve customer service.

Position
We are looking for a Product Analyst (Platform) who is looking to grow into product owner role. This is an opportunity to join Platform development team which delivers core WorkFusion product enabling business process automation. The Platform team delivers business value to customers by developing Business Processes Automation, OCR, ML, Analytics (Tableu), System monitoring. In product analyst role you will work closely in international product team with product manager, UX director, UI designer, sales, marketing, professional services and other stakeholders. This is a great opportunity to join rapidly growing product team.

Responsibilities

Work with the product manager, customers, partners, development team to analyze the next important feature to include into the product roadmap aligning it with business goals
Identify project stakeholders and users; elicit requirements, conduct surveys
Communicate daily with development team to translate the voice of customers, partners and stakeholders into valuable features
Maintain product backlog according to the roadmap and priorities
Asses stakeholders problems and check the solution with development team that it can deliver to solve stakeholders problems and bring value
Track features status throughout the project
Demonstrate latest product features, present future features and analytical findings for key stakeholders
Identify ways to assist product management in product planning.
Propose new product features and updates based on the data driven approach

Must have

Fluent English
Experience in agile environment (Agile, SCRUM)
Business and systems analysis experience 3+ years
Excellent writing and listening skills
Presentation skills
Strong analytical and critical thinking skills
Interpersonal skills to work collaboratively with various stakeholders

Nice to have

Product owner or proxy product owner role experience
Research techniques command
Expertise in Data Driven Feature development
Product companies career background

Benefits

Smartest people in the industry and the most interesting product on Belarusian market
Comfortable working environment and ample workspace in a new cottage-style office with a parking lot
Competitive salary and participation in the shares of the company (stock options)
Comprehensive social benefits package, including:

Health insurance covering all the best med centers for you and your family
Sport expenses compensation
Fresh fruit in the office
Professional and English trainings
Team activities
100% paid sick leave and 25-day paid vacation

To apply please submit your cover letter and resume to europe.careers@workfusion.com with subject «Product Analyst — Analyst.by»

Автор

Сообщения
Показан 1 пост - от 1 до 1 (всего 1)
Вы должны авторизироваться для ответа в этой теме.