В теме 0 ответов, и 1 участник, последнее обновление сделано пользователем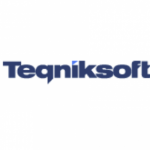 Irina 8 г, 9 мес. назад.
Показан 1 пост - от 1 до 1 (всего 1)
Автор

Сообщения

Irina

Подписчик

We're looking for the

SEM Data Analyst.

If you familiar with PPC management and the SEM business model; excited to work on a large, complex data sets to drive business decisions; comfortable with diverse statistical / analytical methods; capable of summarizing complex findings into concise, deliverable results; able to communicate findings clearly and concisely in English and able to create custom web crawlers to extract unstructured data from websites then we welcome you to an open and friendly Teqniksoft family.

Responsibilities:

Conduct descriptive and inferential statistical analysis and reporting on keyword performance.
Build keyword performance and customer behavioral models using statistical and non-statistical methods.
Design new algorithms of keyword clustering, and performance prediction.
Communicate statistical findings clearly and concisely, with consideration for differing levels of statistical knowledge in your audience.

Requirements:

Bachelor's degree in a quantitative or business field is required, Masters or higher highly preferred.
Experience or knowledge in several of the following areas: data mining, computational statistics, PPC management, lead generation, performance marketing, web analytics and pattern recognition.
Statistical experience should include:

ü Ability to translate complex statistical results to actionable business recommendations;

ü Knowledge and experience in diverse methods of regression/correlation analysis

ü Parametric and non-parametric inferential statistical methods

ü Preparing large data sets for statistical analysis (e.g., identifying outliers, variable transformation, etc.)

ü Detailed knowledge of assumptions underlying statistical analysis and ability to identify and correct data issues prior to analysis.

Experience with Python, SQL and other scripting languages.
Hands on experience in dealing with large, complex data sets.
Extremely analytical, detail oriented, and organized, with the ability to consistently multitask.
Excellent communication and interpersonal skills.
Strong problem solving, time-management, organizational and project-management skills.
Interest and ability to work on a close, interdependent team of data-driven analysts and business owners.

Fluent English speaker (upper-intermediat and above).

Conditions:

opportunity for professional self-realization;
friendly and united team;
interesting work;
opportunity for career growth;
English language courses;
tea, coffee + delicious cookies and other benefits.

Contacts:

Irina Chakur HRM Teqniksoft
mob. +375 29 643 60 15
Skype: irina.chakur
e-mail: irynac@teqniksoft.com

Автор

Сообщения
Показан 1 пост - от 1 до 1 (всего 1)
Вы должны авторизироваться для ответа в этой теме.