В теме 0 ответов, и 1 участник, последнее обновление сделано пользователем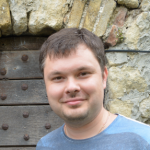 Андрей Томин 5 г, 4 мес. назад.
Показан 1 пост - от 1 до 1 (всего 1)
Автор

Сообщения

Андрей Томин

Подписчик

What we do

WorkFusion creates technology that makes economies work. The rapid rise of AI and automation, along with the changing roles of people in the workforce, have created both complexity and opportunity for individuals, businesses and entire countries. Our company's purpose is to reduce this complexity and help our customers exploit the opportunity through products that pair people with intelligent software robots.

WorkFusion is headquartered on Wall Street in New York City with teams throughout the U.S., Europe and Asia.

Position
We are looking for a Technical Writer who will write and update software product documentation (User, Developer and Administrator guides, API references, Release Notes), as well as proofread and edit documentation to ensure consistency of language and style. Said hero will record tutorial videos about new product features and create/maintain online training courses for business users and developers. The ideal candidate will be able to maintain existing documentation by updating textual and graphical content and will also moderate and administer the product community forum.

Qualifications/Experience
●        3+ years technical writing practice; portfolio required (texts and graphics, video tutorials if available)
●        Familiarity with technical writing standards like Microsoft Manual of Style or similar
●        HAT tools: Confluence wiki, MS Word, Help+Manual, Madcap Flare
●        Hands-on knowledge of front-end technologies: CSS, HTML, XML, JS
●        Understanding of backend technologies (Java, .Net, PHP, Ruby, etc), Databases, and Protocols (HTTP, FTP, etc)
●        English level: sufficient for writing technical documentation. Fluent speech will be a huge advantage
●        Bachelor's degree in Computer Science, Technical Communications, English, or related fields

Benefits
●        Smartest people in the industry and the most interesting product on Belarusian market
●        Comfortable working environment and ample workspace in a modern separate office building with a private parking lot
●        Competitive salary and participation in the shares of the company (stock options)
●        Comprehensive social benefits package, including:
  o   Health insurance covering all the best med centers for you and your family
  o   Sport expenses compensation
  o   Fresh fruit in the office
  o   Professional and English trainings
  o   Team activities
  o   100% paid sick leave and 25-day paid vacation
  o   20% of working time you can spend on innovation and improvements


Full Description https://goo.gl/sqMRcD

Автор

Сообщения
Показан 1 пост - от 1 до 1 (всего 1)
Вы должны авторизироваться для ответа в этой теме.