В теме 0 ответов, и 1 участник, последнее обновление сделано пользователем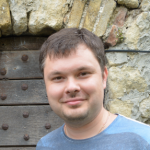 Андрей Томин 6 г, 3 мес. назад.
Показан 1 пост - от 1 до 1 (всего 1)
Автор

Сообщения

Андрей Томин

Подписчик

Who we are


WorkFusion is a software robots company. We use AI to help large companies do with technology what they did before with people.

3rd among Top 10 FinTech Companies to Watch in the World
2015, 2016 SIIA CODIE Award winner
2016 Gartner Cool Vendor in Smart Machines
Highest in Vision and Capability for RPA according to Everest Group
Forrester top 10 hot AI Technologies

What we do

Imagine the expanse of human talent within a mega-bank, a huge insurance company or a giant healthcare organization: 20,000 super smart people spend half of their days hunting for information, categorizing and extracting documents, PDFs and websites, and keying the bits that matter into a structured format like an Excel spreadsheet. It's drudgery, and it saps their capacity for more creative, revenue-generating work. Born of a research project at MIT CSAIL, we've built a platform that unobtrusively watches their efforts, finds patterns in huge volumes of data, and uses robotics and machine learning to automate the routine work. The smartest companies in every major industry use WorkFusion to improve workforce engagement, drive operational agility, and improve customer service.

Position

We are looking for a Technical Writer who will write and update software product documentation (User, Developer and Administrator guides, API references, Release Notes), as well as proofread and edit documentation to ensure consistency of language and style. Said hero will record tutorial videos about new product features and create/maintain online training courses for business users and developers. The ideal candidate will be able to maintain existing documentation by updating textual and graphical content and will also moderate and administer the product community forum.

Qualifications/Experience

3+ years technical writing practice; portfolio required (texts and graphics, video tutorials if available)
Familiarity with technical writing standards like Microsoft Manual of Style or similar
HAT tools: Confluence wiki, MS Word, Help+Manual, Madcap Flare
Hands-on knowledge of front-end technologies: CSS, HTML, XML, JS
Understanding of backend technologies (Java, .Net, PHP, Ruby, etc), Databases, and Protocols (HTTP, FTP, etc)
English level: sufficient for writing technical documentation. Fluent speech will be a huge advantage
Bachelor's degree in Computer Science, Technical Communications, English, or related fields

Benefits

Smartest people in the industry and the most interesting product on Belarusian market
Comfortable working environment and ample workspace in a new cottage-style office with a parking lot
Competitive salary and participation in the shares of the company (stock options)
Comprehensive social benefits package, including:

Health insurance covering all the best med centers for you and for all your family
Sport expenses compensation
Fresh fruit in the office
Professional and English trainings
Team activities
100% paid sick leave and 25-day paid vacation

We will be very glad to have a look at the CV of a good match candidate and answer any questions. Email your CV with subject «Technical Writer/Analyst.by» to the following email: nyushko at workfusion.com

Автор

Сообщения
Показан 1 пост - от 1 до 1 (всего 1)
Вы должны авторизироваться для ответа в этой теме.