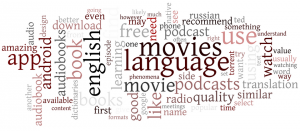 Мы проводили исследование рынка аналитиков в РБ. Сейчас уже не проводим, потому как инициатива должной поддержки не получила все ответственные разъехались… ну да ладно. Сегодня не об этом.
Поскольку результаты исследования рынка говорят нам о высокой важности знания английского языка, начинающим и практикующим аналитикам нелишним будет проверить и при необходимости подтянуть свои навыки. Как раз для тех, кто знает, что такое kaizen не понаслышке, и постоянно совершенствует свои знания, либо еще только решил начать изучать английский язык, мы публикуем статью одного из наших коллег. Вот такая полезная получилась статья: автор практикует свои знания, а читатели узнают интересные способы учить английский. Приятного прочтения. Не останавливайтесь на достигнутом!
The Concept
To study something, you should make an effort. To study something big like a foreign language you should put a lot of it. How long will you last? Many people start studying English and then stop at some point. Why? They attend one class after another, they regularly do their homework, but they can't see much progress in a short time. At some point, they stop and live with the level they've got, although most of them would like to get better.
Is there another way to study a foreign language?
Yes. You need to start using the foreign language as if it is your native one. Discover ways of using the language that give you pleasure. Then you will do it automatically, because you want to, not because you are supposed to. And your level of the language will be improving each day.
Don't just study the language, use it.
Don't know where to start? In this article you will definitely find something worth your precious time.
#1 Podcasts
It is an internet radio that is being automatically downloaded to your phone when a new episode comes up.  Why podcasts are so amazing? Because you can listen to them everywhere, anytime when you don't need much attention. For example, you can listen to podcasts while driving, walking, running, or doing exercises. And they are free!
How to: I use BeyondPod app for Android, but you may also try Pocket Casts.
Here are some great podcasts:
#2 Audiobooks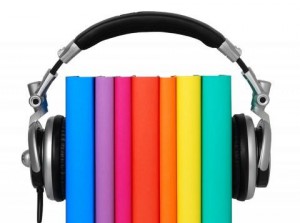 An audiobook is a bunch of audio files that should be played in an order. In a way audiobooks are similar to podcasts, only they are much longer. A properly selected audiobook can be even more catching than a podcast. However, books are typically written in a more complex language, so if you don't understand them very well, focus on podcasts or movies first.
I use the same app for audiobooks that I use for podcasts, but you may find a plenty of audiobook players on the market.
Here is the list of audiobook libraries:
LibriVox – an Android app and a library of free audiobooks narrated by volunteers.
Audible – leading audiobook provider, best quality, and good choice. They offer a paid monthly subscription, but you can listen to one audiobook of your choice free.
Tastes in books can be even more diverse than in movies, but I will give some of my favorites:
11/22/63 by Stephen King – amazing book about the assassination of John Kennedy, a little bit of science fiction, a very detailed atmosphere of America's 60th, catching storyline. Needless to say that I love it, so not only I've listened to it, but also read the book.
William Dufris is a professional narrator, and I recommend audiobooks he worked on. You can find some of them here.
You can find tons of free audiobooks in RuTracker.
#3 YouTube Channels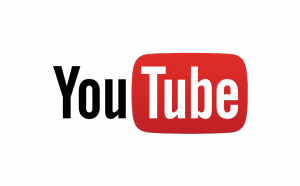 If you have a good internet connection, you can watch YouTube channels in real time. I recommend:
#4 Live Communication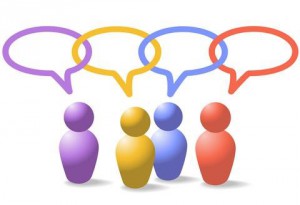 Attend couchsurfing.org meetings. There you will speak in English a lot, sometimes with native speakers. In Minsk you can join "drink.chat.love" weekly meetings, they usually start at 19 each Wednesday.
Use everyone around: friends, colleagues. Switch to English whenever possible.
Join "English Only" meetings (also called "English Communication Clubs") or organize them yourself.
#5 Movies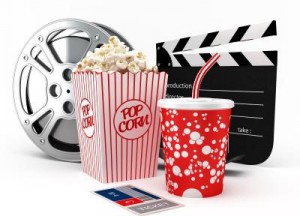 Needless to say that I recommend watching movies only in English. If you can understand the most part without subtitles, then don't enable them, because it is too tempting to read the text instead of listening when you see it appearing on the screen.
Why is it not recommended to watch dubbed movies?
You aren't likely to get anything useful from a movie. In most cases, you forget the movie right after you watch it. So, if you don't understand something, it is not the end of the world.
Actors' mimics does not correspond to what they are saying.
When speeches are a crucial part of the movie, you can lose a good part of it.
Here is a joke that shows how tricky (if not impossible) a simultaneous translation can be.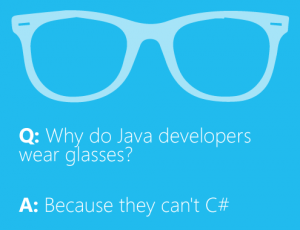 ("C#" sounds both as a programming language and as "see sharp")
Instead of going to the cinema, watch movies in places like Cinema Room or on a computer, so that you can watch it in English.
Ok, but where to get movies in English in good quality?
Identify a movie that is worth watching and is available in good quality. I recommend watching at least some of the IMDB Top 250movies because they are:

mostly good old movies that proved their value,
likely to be available in good quality.

Find the movie on a torrent tracker. Try these:

Download and watch. Most players allow you to select a subtitles track and a soundtrack. So, don't forget to do it, because the default ones are likely to be in Russian.
If you are watching a movie on a Blu-ray disk, keep in mind that they often have several sound / subtitles tracks. Most players allow you to switch between them.
Now, when you know how to do it, promise yourself: "From now on I am watching movies in English only".
#6 Online Learning

duolingo.com – free, cute, high-quality, modern-looking, any-to-any language learning portal and an Android app. Definitely must give it a try.
How it works:
Choose the language you know and the one you want to learn.
Complete some free interactive exercises.
After you gain enough "karma", participate in crowdsourced text translation.
How it works:

Select one of the existing texts or upload your own.
The text is automatically divided into sentences.
Anyone can translate a sentence, correct someone else's translation, and to vote for the best translation.
Busuu is another learning portal worth mentioning. They have good quality learning materials and community. However, after trial period ends, you will have to pay to continue using it.
Some people really like LinguaLeo.
If you don't have Macmillan dictionary in StarDict then you should definitely use their website for looking up unknown words. They give comprehensive definitions with examples and point out typical mistakes. There is also a categorized thesaurus where you can find synonyms to make your language richer.
Coursera is a great e-learning portal containing high quality courses provided by world's leading universities. All free. The future of high education is happening right there.
#7 Books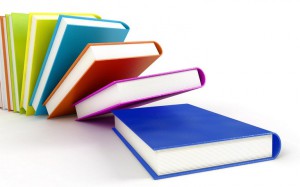 Although many people will not agree with this, I prefer phone reader over paper books. Why?
My phone is always with me.
No need to carry a bulky paper book.
The app remembers the position where I finished reading.
The app integrates with the dictionary, allowing me to see the translation of a word in a second.
I use FBReader for Android. Not only it accepts all popular ebook formats, but it also integrates with GoldenDict, so you can long-tap a word and see its translation. If you don't like FBReader, there are many alternatives on the marketplace.
Of course, in addition to a reader, you will need a book itself, which is usually a single file. Popular formats are: fb2 – free, epub and deprecated mobi – by Amazon. Some books are available in PDF / Word only, but these formats are hardwired to A4 paper sheets, so they are not optimal for reading on phones / tablets. Txt also works, but this is just a plain text, with no headers and other formatting elements. So, if whenever it is available, choose fb2 / epub / mobi instead of pdf / txt.
Finding a book is similar to what I listed in Movies section, only books are 100500 times lighter than movies, so finding a book is even simpler:
Identify a book you want to read. You can use Goodreads for that. You need a name and the author of the book.
Google it like [Name of the book] [author] ".fb2". Or, search at one of the torrent trackers listed in Movies section.
Download a file to your device's ebook folder.
Enjoy your reading.
If you want to buy books legally, you can use Amazon, Barnes and Noble, Google Play Books, etc.
#8 Android and PC Applications

GoldenDict is an amazing open source dictionary shell for Windows and Android (free version). It uses dictionaries in StarDict format. Install the app and download some dictionaries. You can use my collection of dictionaries (105 MB) or download your own. I recommend looking up a word in En-En dictionaries first, and only then check the Russian ones, if needed.
Anki is an app for Windows and Android that allows you to create your own set of flashcards. Each flashcard has a front (some word) and a back side (its meaning).
Try Grammarly spell checker. It is a freemium, basic spell checks are free, and it works slightly better than Microsoft Word spell checker. You can use it to check your writing in web forms with Chrome plugin, or to upload some text directly to the web site and then see the errors.
Author: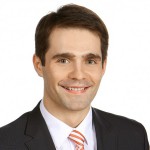 Anton Trukhanyonok